Here are some recordings I enjoyed this year: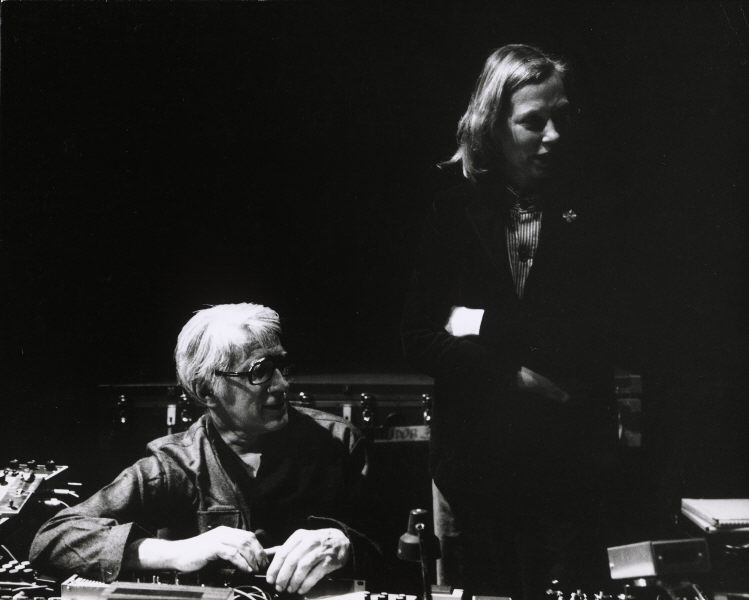 The Getty Research Library, in Los Angeles, holds David Tudor's papers and audio/video archives. This year, the recordings of his performances were made open-access. There's about 4.25 GB of music to be heard, including a bunch of rehearsals and unreleased compositions. The most significant aspect of the performances for me was the realization that the officially released recordings are often truncations of much longer, evening-length works.
Roland Kayn – Simultan
Roland Kayn, who died in 2011, was a composer of electroacoustic music. Kayn was significantly influenced by cybernetics, the science of self-regulating systems. Due to this inspiration, his music was composed using analog synthesis systems and feedback. Kayn attempted to create electronic music systems which would be self-regulating.
Though I listened to most of Kayn's output this year, I've selected his 5-room installation piece Simultan here. It's available from the Avant-Garde Project as a free download, and is a good first listen.
Greg Davis – States Series
I spent some time this year listening to Greg Davis' States series. States is a 4-cassette, 6-part series of modular synth compositions composed and released in 2011. Gradually shifting patterns, raw electronic timbres, great cover art. Unfortunately, the original release was only on cassette, and on a few different labels. However, Davis has recently put much/all of his music, including these releases, on Bandcamp as downloads.
Here's a Tiny Mix Tapes review of States (3).
John Martyn - London Conversation
Hannah and I spent some time late this year listening to John Martyn's first two albums. Like a combination of Nick Drake and David Gilmour, with a touch of English whimsy, his music hit the spot for both of us. Beautiful finger-picked guitar and rough-edged vocals.
We had this on repeat basically all Thanksgiving day and it never really got old.